Discography
Britten: Reflections
Matthew Jones, Violin & Viola
Annabel Thwaite, Piano

NAXOS
Britten's complete published works for violin/viola and piano with fours world premiere recordings of early works

Suite for Violin and Piano, Op 6
Reflection for Viola and Piano
Reveille - Concert Study for Violin and Piano
Elegy for solo viola
Two Pieces for Violin and Piano
Etude for solo viola
Valse in B major for Violin and piano

F. BRIDGE, trancs. B. BRITTEN:
There is a Willow Grows Aslant a Brook (arr. Britten) in B major
Lachrymae: Reflections on a Song of Dowland, Op 48 for viola and piano

"Jones's playing of both instruments enthrals. Annabel Thwaite's accompaniments, beautifully shaded and weighted, are on the same superb level"

BBC Music Magazine Chamber Music CD of the Month
Buy on iTunes
---
Sergei Prokofiev – Romeo and Juliet

Matthew Jones, viola;Rivka Golani, viola; Michael Hampton, piano

Naxos (2010)

World premiere recording of the complete transcriptions for viola and piano by Vadim Borisovsky, Grunes and Jones;
Buy on Itunes
---
Songs of the Cotton Grass:
The Chamber Music of Hilary Tann
Matthew Jones (viola and violin) and ensemble
Deux-Elles Records (2008)
The Walls of Morlais Castle for oboe, viola and cello (1998, 2000)
Songs of the Cotton Grass for soprano and viola (1999–2005)
The Cresset Stone Meditation for solo viola (1993)
From the Song of Amergin for flute, viola and harp (1995)
Duo for oboe and viola (1981)
Nothing Forgotten for violin, cello and piano (1997)
Buy on iTunes
---
Mixed Doubles – Gordon Crosse
Concerto for viola and string orchestra with horn (2009)

Matthew Jones, viola; Timothy Reynish, conductor; Manchester Sinfonia

Métier MSV 77201 (2013)
---
M4 Composers of Wales (01)
Andrew Wilson-Dickson, Enid Luff, Peter Reynolds, Stephanie Power,
Gareth Glyn and Michael Parkin
Composers of Wales (2011)

The first in a series of six CDs produced in association with Cyfansoddwyr Cymru/Composers of Wales, and organisation founded to represent and promote the new music of Wales. The overall intention of the series is to feature as many composers from, or working in, Wales as possible, with the aim to create a truly representative snapshot covering the broadest spectrum of music. Some names will be familiar, others not. Living composers of all generations will be represented and, for some, their music will be heard on CD for the first time.
---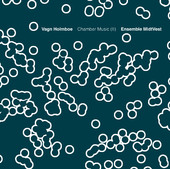 Chamber Music by Vagn Holmboe

Volume 1

Ensemble MidtVest (2011)
---
Phantasy: English Music for Viola and Piano

The Bridge Duo: Matthew Jones, viola; Michael Hampton, piano

London Independent Records (2006)

Arthur Bliss – Sonata for viola and piano (1933)
Frank Bridge – Gondoliera for viola and piano, H. 80 (1907)
Frank Bridge – Meditation for viola and piano, H. 103 (1912)
Frank Bridge – Allegro appassionato for viola and piano, H. 82 (1908)
Rebecca Clarke – Morpheus for viola and piano (1917–1918)
York Bowen – Phantasy in F major for viola and piano, Op. 54 (1918)
---
Metamorphoses: The Chamber Music of

Hafli

ð

i Hallgr

í

msson



Fidelio Trio (

Darragh Morgan

, violin;

Robin Michael

, cello;

Mary Dullea

, piano); Matthew Jones, viola



Delphian Records

(2008)
Notes from a Diary for viola and piano, Op. 33 (2005)
---
English Music for Viola

Matthew Jones, viola; Michael Hampton, piano

Naxos 8.572579 (2011)

Arnold Bax – Legend for viola and piano (1929)
Arthur Bliss – Intermezzo: Tempo di mazurkafor viola and piano; arranged byWatson Forbesfrom Piano Quartet in A minor (1915)
Frank Bridge – 4 Piecesfor viola and piano; arrangements by Veronica Leigh Jacobs
- Berceuse, H. 8 (1901)
- Sérénade, H. 23 (1903)
- Élégie, H. 47 (1904)
- Cradle Song, H. 96 (1910)
Rebecca Clarke – Viola Sonata (1919)
Theodore Holland (1878–1947) – Suite in D for viola and piano (1935)
Ralph Vaughan Williams – Romancefor viola and piano (ca.1914)
William Walton – 2 Pieces (Canzonetta and Scherzetto)for viola and piano (1948, 1950); original for violin and piano; arranged by Matthew Jones
---
Salut d'Amour
Matthew Jones with Annabel Thwaite - Pian
o
Violin and Piano Miniature Masterpieces
Sleeveless Records 1006
Gershwin (arr. Heifetz) It Ain't Necessarily So.
Massanet Méditation.
Chopin Nocturnes: in c#
Elgar Salut d'amour.
Fauré Après un rêve.
Ponce (arr. Heifetz) Estrellita.
Caspi La Trenza.
Monti Czardas.
Schubert Impromptu in G flat major.
Hahn Nocturne
Ireland Cavatina.
Sibelius Romance.
Kreisler Praeludium and Allegro.
Traditional (arr. Gover) Suo Gân
---
York Bowen – Viola Sonatas Nos. 1 and 2 / Phantasy, Op. 54

Bridge Duo: Matthew Jones, viola; Michael Hampton, piano

Naxos 8.572580 (2011)

Sonata No. 1 in C minor for viola and piano, Op. 18 (1905)
Sonata No. 2 in F major for viola and piano, Op. 22 (1906)
Phantasy in F major for viola and piano, Op. 54 (1918)


'The performances are utterly stellar' BBC Music Magazine

'These performances have, in the person of Jones, the finest violist I've heard since William Primrose last laid down his instrument.' Fanfare
---
Soliloquy

Fully improvised live performances from
Ensemble MidtVest and Grammy-award
winning jazz pianist Carsten Dahl
---
Terzetti: Trios for flute, viola and harp


The Debussy Ensemble: Susan Milan (flute),
Matthew Jones (viola), Ieuan Jones (harp)

Divine Art

Arnold Bax: Elegiac Trio
Claude Debussy: Sonate en Trio
Maurice Ravel:Sonatine en Trio
William Mathias: Zodiac Trio, Op. 70
Théodore Dubois: Terzettino
---
Milton Babbitt: A Composers' Memorial

Hilary Tann: On Ear and Ear (premiere recording)
with Annabel Thwaite (piano)
---
Jersild: Chamber Music

Ensemble MidtVest
Jorgen Jersild: String Quartet
---
Antony Hopkins: A Portrait

Viola Sonata (premier recording) with Michael Hampton, piano



'Well-balanced, interesting and often moving. The performance by Matthew Jones and Michael Hampton is outstanding.' Musicweb
---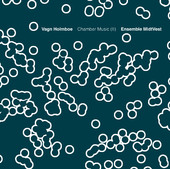 Chamber Music by Vagn Holmboe

Volume 2

Ensemble MidtVest (2013)